Milwaukee Brewers: Crew Signs Christian Bethancourt to MiLB Deal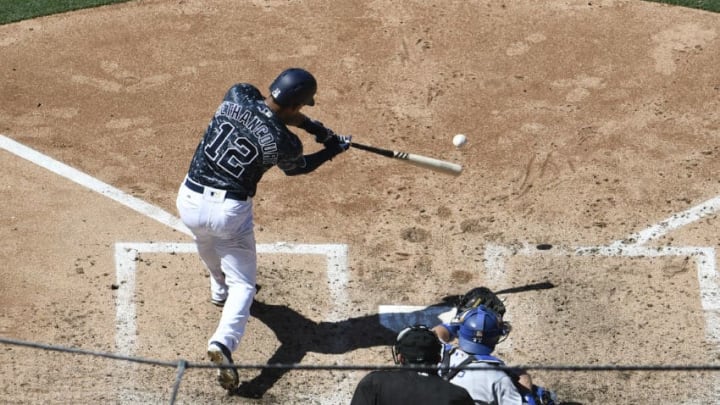 SAN DIEGO, CALIFORNIA - MAY 22: Christian Bethancourt /
Hot off the press, the Milwaukee Brewers now have a two way player.
Okay, well the Milwaukee Brewers signed a guy who has done both to minor league deal with invite to Spring Training. Christian Bethancourt is his name. During a two year stint with the San Diego Padres he hit in 81 games, pitching in only six.
Bethancourt is 26 year old with parts of five seasons under his belt so far. His 2017 saw only eight games with the Padres, where he went one for seven at the plate. Though four of these games were on the mound, totaling 3.2 innings with an ugly ERA.
The good news is, per reports, that the Brewers are primarily looking at Bethancourt as a catcher. Through 31 games in Triple A last season, the righty hit .278. Though it is doubtful that the Crew will isolate him to hitting alone. Especially with Stephen Vogt and Manny Pina at the MLB level.
An interesting metric to look at for Bethancourt is his exit velocity. In 2017, the balls he hit traveled at nearly 96 MPH off the bat. Granted, this is measured off of only four balls in play. It is a small sample size. But the flip side to that is if he was not making solid contact, that number would be way down.
This is not the signing that pushes the team up and beyond. At least it does not appear that way. But it is an intriguing move that adds depth at the catcher position and potential pitching depth in a pinch.
As a prospect in the Atlanta Braves system early on, Bethancourt made it as high as number two for the team in 2012. That translates to number 53 in all of baseball, and number four among catchers. One name who sat above him in the position rankings was Gary Sanchez of the Yankees.
It still leaves an opening in the starting rotation. But it is another move made. As usual, I have no idea where GM David Stearns head is at, but at least it is heading somewhere. This is far from the last move the Milwaukee Brewers will make this offseason.