Milwaukee Brewers: A Closer Look At Drake Owenby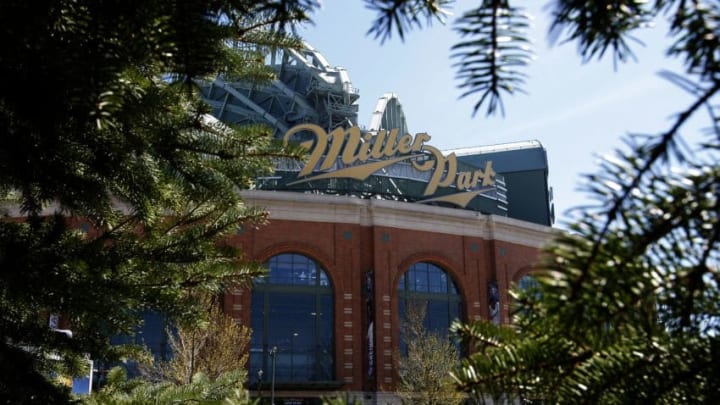 MILWAUKEE, WI - APRIL 06: A general view of Miller Park on Opening Day before the St. Louis Cardinals play against the Milwaukee Brewers on April 06, 2012 in Milwaukee, Wisconsin. (Photo by Mike McGinnis/Getty Images) /
The Milwaukee Brewers have an abundance of pitching throughout their minor league system. That's a statement that I never thought I would be able to say about The Crew.
At the front of the line are starters Luis Ortiz and Corbin Burnes. Relievers aren't usually on an organization's top prospects list. However, Drake Owenby is a reliever that could pay huge dividends for the Milwaukee Brewers in the future.
As a 12th round draft pick, expectations aren't high for Owenby, but he has proven he has what it takes to get outs consistently. You can never have too many quality left-handed pitchers in the bullpen so Owenby has a tremendous opportunity in front of him.
What Owenby brings to the table
The first thing that stands out about Owenby's stats are his strikeouts. Over three seasons in the Brewers system, Owenby sports a 9.1 K/9 to go along with a .260 batting average against. When he figures out how to keep the ball in the yard, he will be a difference maker.
He has given up 13 home runs in 145 2/3 innings pitched in his three seasons. Those numbers aren't bad, but the five dingers he surrendered in just 37 2/3 innings for Single A Wisconsin in 2017 are. He will have to learn to limit home runs in order to have success.
Owenby doesn't possess a blow it by you fastball, but he still manages to blow it by plenty of hitters. He shows no reservations in rearing back and attacking a hitter. His 148 strikeouts in 145 2/3 innings through the minors show he comes right after the hitter from the mound.
One issue for Owenby has been his command, but his ability to get strikeouts has kept him out of trouble to this point. He has allowed 8.8 H/9 throughout the minors, and as he matures, that number should improve.
With Josh Hader and Boone Logan likely filling the "lefty-reliever" role in Milwaukee, for the time being Owenby can concentrate on fixing his flaws. He has the potential to be a major piece in Milwaukee's plans going forward.
Next: Roundtable: Ideal Future Infield
There's no reason to rush this kid through the system. He very easily could be a lefty specialist in the near future. If Owenby continues to progress, he has all the makings of being a crucial piece to the Milwaukee Brewers bullpen.