Milwaukee Brewers: 5 most interesting players non-tendered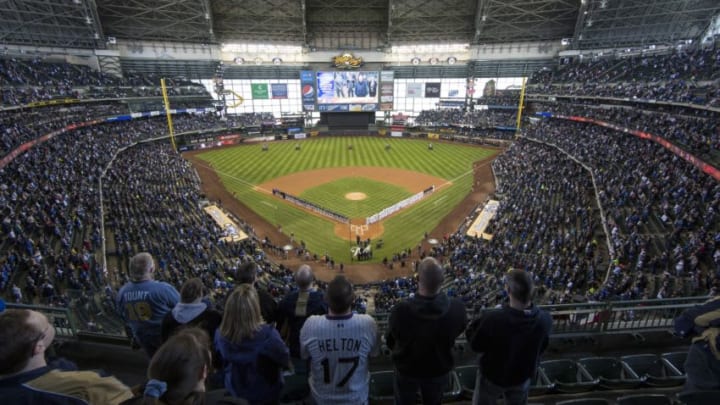 MILWAUKEE, WI - APRIL 1: General view of the Colorado Rockies and Milwaukee Brewers line the base lines during the National Anthem on opening day at Miller Park on April 1, 2013 in Milwaukee, Wisconsin. (Photo by Tom Lynn/Getty Images) /
Milwaukee Brewers rumors /
2. Yangervis Solarte
Wilmer Flores is also an option, but he's only 27 years old and already has early onset arthritis in both knees. Yangervis Solarte doesn't come with red flags around his health, and offers similar versatility.
Solarte had a rough year at the plate in 2018 for the Toronto Blue Jays. He slashed only .226/.277/.378 in 506 plate appearances. He did hit 17 homers, but those homers came with a lot of outs, and not nearly enough runs produced. Solarte's -1.3 WAR ranked among the worst among qualified players in 2018.
The good news is that Solarte can handle either second base or third base, and he posted four consecutive years of positive WAR values before falling off a clip in 2018.
He managed a 2.6 WAR in 2016 with the San Diego Padres. He slashed .286/.341/.467 with 15 homers and 71 RBIs in 443 plate appearances. Perhaps a return to the National League would help?
Solarte's value is beaten up, and should sign for less than the $4 million he pocketed in 2018. If the Milwaukee Brewers want to add depth to their second base situation, and a 'just-in-case' option for third base, Solarte makes a lot of sense if the team misses out on their top targets.