Milwaukee Brewers 2020 Top 25 Prospects List: Nos. 6-10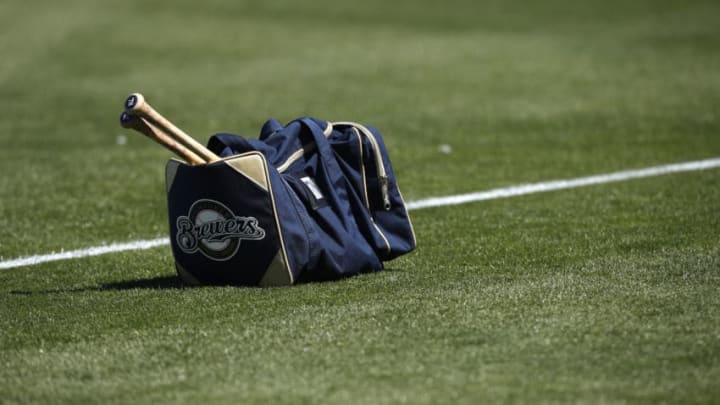 (Photo by Mike McGinnis/Getty Images) /
HOUSTON, TEXAS – OCTOBER 13: A detail of baseballs prior to game two of the American League Championship Series between the Houston Astros and the New York Yankees at Minute Maid Park on October 13, 2019 in Houston, Texas. (Photo by Bob Levey/Getty Images) /
8. OF Hedbert Perez
This is a player that few fans know of right now, but one that they will know soon enough. Hedbert Perez was just signed by the Brewers a few months ago, during the July 2nd International signing period, and early signs are showing that he could be among the best of that class.
He hasn't played in a game yet, likely spending this year in the DSL, but the native Venezuelan is the latest in a virtual pipeline of Venezuelan players to the Brewers. The Crew has a very strong presence in the Venezuelan baseball scene, which helped them land such an elite athlete.
Scouting reports on Perez peg him a future five-tool player in center field. A left-handed hitter, Perez has a smooth swing, especially for someone at his age. His power will continue to increase as he grows and gets stronger. He already stands at 5'11" and 180 pounds with solid power to begin with, giving him a very strong base to work from. Story has it that Perez has already hit 2nd deck home runs at Miller Park.
Defensively, Perez has a strong arm and has the speed to stick in center field.
Hedbert's father, Robert Perez, had a short stint with the 2001 Brewers at the end of a six year big league career.
We don't have a track record of statistics to go off of with Perez, as he hasn't played as a professional yet, but will likely spend the year in the DSL and spending time in the Brewers baseball academy.
Athletically, Perez is quite gifted and he has a very, very high ceiling. At his age, the floor is still quite low and the odds are still against him reaching the big leagues at the moment, but if there is a guy from that signing period to bet on, it's probably Hedbert Perez. Keep an eye on him.