Brewers Draft Prospect Profile: Outfielder Pete Crow-Armstrong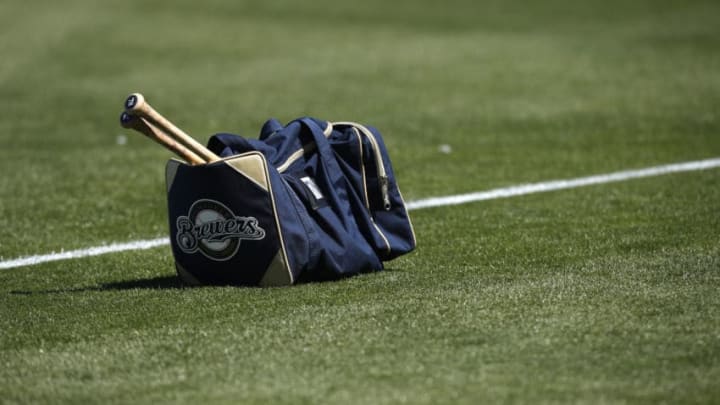 (Photo by Mike McGinnis/Getty Images) /
The Milwaukee Brewers hold the 20th pick in this year's MLB draft.  With confirmation of the draft being shortened to just 5 rounds, it puts even more pressure on teams to draft the right players.  Who is a candidate to be selected 20th overall?  Outfielder Pete Crow-Armstrong is one name that sticks out.
Pete Crow-Armstrong is an 18 year old outfielder who is currently committed to play baseball at Vanderbilt University.  He is a left handed thrower and hitter who has a reputation for making lots of loud contact, has shown flashes of power, and can make things happen on the base paths with his speed.
A California native, Crow-Armstrong attends Harvard-Westlake high school.  This high school has also produced major leaguers Jack Flaherty and Max Fried.  While his senior baseball season was cut short due to the virus, he had been climbing up the first round big boards prior to things being shut down.
Crow-Armstrong is rated as one of the top defenders in his class.  Scouts believe that because of his great speed and reactions he will play center field in the big leagues.  Offensively he hits the ball hard, hits for power, but there have been concerns about him swinging and missing
Why might the Brewers look to draft a high school player as opposed to a college player who may climb up the ranks quicker?  The answer is all about potential.  Upside.  Ceiling.  However you want to word it, Crow-Armstrong has big potential.  Although he is a high school prospect, he has played in several national showcase events and for the U-18 national team.  This has helped him stand out against some of the best players at his age around the world.
At the 2019 National Showcase, his tools ranked very high among fellow competitors.  He ran a 6.51 second 60 yard sprint (98.30 percentile in his class), was clocked throwing 93 MPH from the outfield (95.45 percentile) and his top exit velocity measured at 99MPH (98.16 percentile).
As a member of the U-18 national team he played in all nine games in 2019 with eight starts in center field.  During this time he hit .375, had four doubles, three triples, and led team USA with three stolen bases.  He also made incredible plays in the outfield with two home run robbing catches during this span.  He was named the 2019 WBSC U-18 Baseball World Cup All-World Center Fielder.
A recent mock draft had Crow-Armstrong as the Brewers selection, which means he should be an important person to keep an eye on come draft night.
All in all, Crow-Armstrong is an intriguing young prospect who will likely have a longer MLB projection time due to being so young and coming directly out of high school.  He is ranked 20th on MLB's top 150 big board, which just happens to be when the Brewers select.