Brewers: Five Most Likely Candidates to Be Non-Tendered This Offseason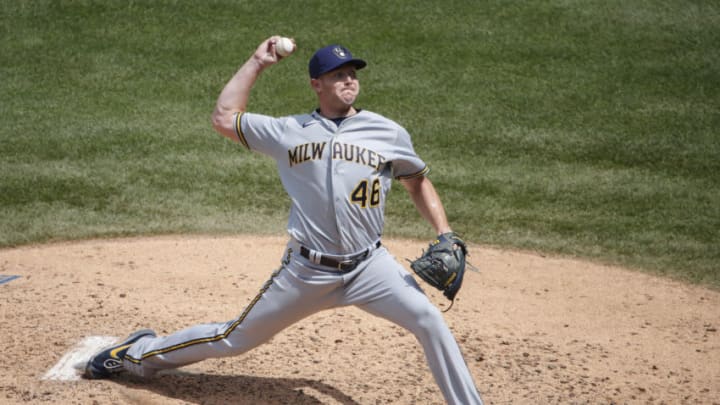 Corey Knebel, Milwaukee Brewers Mandatory Credit: Kamil Krzaczynski-USA TODAY Sports /
Corey Knebel, Milwaukee Brewers Mandatory Credit: Kamil Krzaczynski-USA TODAY Sports /
The deadline to tender contracts to arbitration-eligible players is Dec. 2nd. Here are five players most likely to be non-tendered by the Brewers this offseason.
The MLB offseason is in full swing and many tough contract decisions have already been getting made all across the league. The Brewers are no exception to that as they declined 2021 options on all four players they needed to make decisions on this offseason.
The fun doesn't stop there, however. Arbitration-eligible players are next on the list and teams have exactly three weeks to determine which of them will be tendered contracts for 2021 and which will enter free agency like their counterparts who had contract options declined.
The Brewers have 11 such players, of which we briefly detailed in a piece last month. We all know that Milwaukee expects payroll to be tight and there's basically zero chance they can keep all of those players. So here are five players most likely to be non-tendered this offseason.
RHP Corey Knebel
I take no pleasure in adding Knebel to this list. But outside of two-time NL Reliever of the Year Josh Hader, Corey Knebel has the highest projected arbitration salary on the team at $5.125MM according to Matt Swartz's projection model at MLB Trade Rumors.
That's quite a bit of money to shell out for the type of production Knebel provided in 2020. The righty finished with a 6.08 ERA (6.64 FIP), a 1.725 WHIP, a career low 10.1 strikeouts per nine, and a career high 5.4 walks per nine.
Now a lot of that had to do with the fact that Knebel was in his first year back after having Tommy John surgery in 2019. And it was encouraging that his fastball increased in velocity as the season wore on, a trend that would hopefully continue next season.
But is "hopefully" a good enough reason to pay over $5MM to a reliever on a team that has a number of other decent relief options at their disposal? The less risky move, and more financially responsible move, could be to non-tender and hope to re-sign at a lower value, hoping, of course, that he doesn't get snatched by another team.
One thing to watch here is for the oft-theorized Hader trade. Should he move, the Brewers may be more willing to foot the bill on Knebel. Of course, that's only if the return on Hader doesn't essentially replace his salary with whatever players Milwaukee receives in the deal.