Brewers: Injury Updates on Kolten Wong and Brandon Woodruff
The Milwaukee Brewers are in the middle of one of the worst performing stretches fans have seen in years. And though it's obviously not the only excuse, it's hard not to say that injuries haven't played a large factor.
Many key contributors for the Brewers have spent time on the injured list over the last few weeks. And though some of those big names have returned (Willy Adames, Hunter Renfroe, and Omar Narvaez, to name a few), the team isn't yet back to full health.
Milwaukee's starting second baseman, Kolten Wong, as well as their Opening Day starting pitcher for 2020 and 2021, Brandon Woodruff, remain on the IL. The former was placed there earlier this week with a calf strain while the latter has been there for over two weeks with an ankle sprain.
Both received encouraging updates on their respective injuries over the last couple days.
Second baseman Kolten Wong reportedly will hopefully be returning to the Brewers lineup this weekend.
When Wong originally suffered his injury on June 7th against the Phillies, a game in which he was pulled in the fourth inning, the team didn't place him on the IL right away, likely hoping a few days of rest would remedy the situation. Four days later, the IL stint came anyway.
It would only be a few days before the news turned positive again, however. Yesterday, Brewers beat writer for The Athletic, Will Sammon, relayed word that Wong is targeting a weekend return to the field for Milwaukee.
Kolten Wong (calf) is targeting Saturday (first day eligible) for his return from the IL. He planned to do some running today on it. Expects to be ready to play this weekend.

— Will Sammon (@WillSammon) June 14, 2022
Wong had gotten off to a bit of a slow start for the Brewers, batting .228 through 52 games. The power was starting to resurface somewhat, though, as he had two homers in his second to last game before being placed on the IL and had his OPS back up to .709.
Starting pitcher Brandon Woodruff, meanwhile, is set to complete a rehab start soon for the Brewers.
Like Wong, the hope was that Woodruff would also spend a minimal amount of time on the IL after suffering his ankle injury. Not only was that not the case, another odd issue arose along the way.
In his attempt to return from injury, it was revealed that the Brewers starter was suffering from a bout of Reynaud's Syndrome, an issue that causes decreased blood flow to the fingers. According to Woodruff, it affected his ability to throw the slider and curveball, two pitches he's thrown a combined 24% of the time so far in 2022 according to Baseball Savant.
Woodruff continued to work his way back, now attempting to overcome a new issue, and according to The Athletic's Will Sammon in a Twitter post earlier today, he is at the point of being able to complete a rehab start.
Brandon Woodruff will start a rehab assignment Saturday (affiliate tbd), per Craig Counsell.

Freddy Peralta has started throwing but there isn't much else to share on a timetable.

— Will Sammon (@WillSammon) June 15, 2022
Milwaukee can use Woodruff as soon as they can get him. Already down fellow rotation mate Freddy Peralta, Brewers starters have a 5.66 ERA so far in the month of June, the sixth worst mark in MLB. And for a team that was supposed to be built around elite starting pitching, no wonder the team is currently in a major slump.
It's worth noting that Sammon's tweet today also mentions that Peralta has begun throwing again, which is positive. However, there is no sign that he will be able to return any earlier than August at this point in time.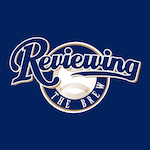 Want your voice heard? Join the Reviewing The Brew team!
Write for us!
The Brewers can use all the help they can get right now especially if that help is in the form of two of the most important players on the team.