Milwaukee Brewers: Crew casting wide net at GM meetings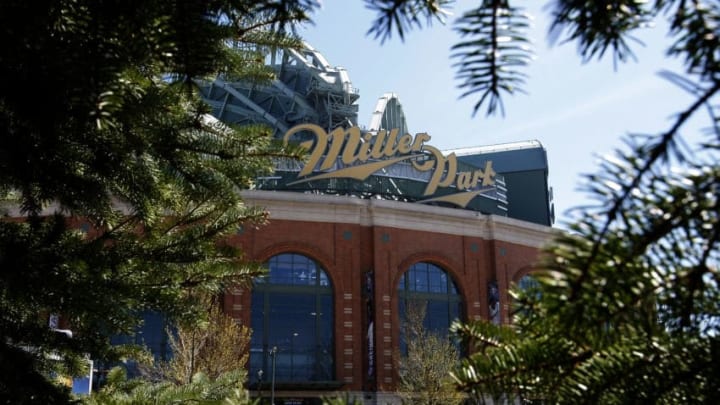 MILWAUKEE, WI - APRIL 06: A general view of Miller Park on Opening Day before the St. Louis Cardinals play against the Milwaukee Brewers on April 06, 2012 in Milwaukee, Wisconsin. (Photo by Mike McGinnis/Getty Images) /
Milwaukee Brewers GM David Stearns is currently in Orlando taking part in the November GM Meetings. These meetings lay the foundation for what will happen the rest of the off-season.
As the meetings continue throughout the week, we'll hear a lot of news from teams around the league, not just Milwaukee. It's only the first of four days of meetings, but we already have one comment from David Stearns that will be talked about the rest of the off-season.
In our latest roundtable discussion, we came to a consensus that the Milwaukee Brewers shouldn't sign the big name starting pitchers this winter. Here, Stearns doesn't rule out signing those big name starters and will instead "cast a wide net".
How intelligent is Stearns' approach?
Honestly, that's smart on his part. As a GM, it's important to do due diligence and check in on the possibility of signing the biggest names. These comments do not mean the Milwaukee Brewers are going hard after any of those starting pitchers or that they are likely to sign them. It means that Stearns will contact the agents for those players to explore the possibility of a deal.
Being a General Manager is like playing one big game of poker that never ends. Stearns needs to keep a straight face at all times, keep his cards close to his chest, bluff on occasion, and push some trade chips into the middle to win the pot. All of this goes into building the best 25-man roster he can for 2018 and beyond.
Could Stearns be bluffing when he says he wouldn't rule out signing a big name starter? Doubtful. The first part of his quote is key, "At this point in the off season". Right now there's no reason to rule anything out since no one has signed yet. Once players start signing and market prices get set, then it's reasonable to rule players out.
Stearns is right, at this point everything should be on the table. There's no reason to rule anything out since the off season just started. It's possible we could see Stearns talking to super-agent Scott Boras, who represents Jake Arrieta. All that means is that Stearns is doing his job in looking for potential rotation upgrades.
Next: Minor League free agents to consider
We will likely hear more from the GM Meetings down in Florida as the week continues. David Stearns and his crew will be there through Thursday and with any luck, we will see some action.