Milwaukee Brewers: What's the 2012 draft class up to?
The Milwaukee Brewers had three picks in the first 38 selections of the 2012 draft. Where are they all now?
After losing Prince Fielder in free agency, the Milwaukee Brewers added a pair of compensation picks for the 2012 draft. They selected 27th, 28th, and 38th. They drafted a high school catcher and a pair of outfielders. Where are they now?
What happened to their top picks in 2012?
Catcher Clint Coulter was taken at pick #27. He's in his age 24 season, and he's still at Double-A.
Outfielder Victor Roache went off the board at pick #28. He worked his way through the Milwaukee Brewers system for a few years, but was dealt to the Los Angeles Dodgers for cash considerations last year. He signed with the St. Louis Cardinals organization this past off season, and is also at Double-A.
With the 38th pick in the 2012 draft, the Milwaukee Brewers selected outfielder Mitch Haniger out of Cal-Poly State University, San Luis Obispo. Haniger was dealt to the Arizona Diamondbacks with fellow 2012 draft class alum Anthony Banda for Gerardo Parra in 2014. The D-backs later flipped Haniger, Jean Segura, and Zac Curtis to the Seattle Mariners for Taijuan Walker and Ketel Marte. Haniger is a healthy season away from a legit breakout. Banda has also made a few appearances at the Major League level for the D-Backs.
What about the rest of the 2012 draft?
The Milwaukee Brewers selected Matt Garza's lesser known brother, Michael in the 20th round. They also drafted former Brewers manager Ron Roenicke's son Lance in the 25th round. No, we didn't make any of that up.
Tyler Wagner and Damien Magnifico were selected in the fourth and fifth rounds, and both saw time at the Major League level. Buck Farmer was selected in the 15th round, but didn't sign.
Who was the best value of the 2012 draft?
In the 31st round, a full 11 rounds after Mike Garza, the Milwaukee Brewers selected a left-hander out of an Ivy League school. That lefty? Brent Suter. Finding a starting pitcher a 11 rounds after teams started looking at relatives is an impressive feat.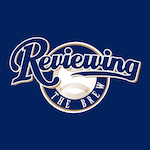 Want your voice heard? Join the Reviewing The Brew team!
Write for us!
A few of the 2012 Milwaukee Brewers draft class are still in the upper levels of the Minor Leagues. Second round pick Tyrone Taylor is only in his age 24-season, and he's at Triple-A. There's still time for a few of these guys, but most have already worked their way into jobs in real estate or owning small businesses.