Brewers: Three Protected From Rule 5 Draft, Added to 40-Man Roster
Today was the deadline for the Brewers to protect eligible players from the Rule 5 draft by adding them to the 40-man roster.
MLB teams took the next step in constructing their 2021 rosters as today's deadline for adding Rule 5-eligible players to the 40-man roster passed. For the Brewers, it meant possibly adding their catcher of the future, as well as some other possible key pieces to use down the road.
The Brewers went into Friday with the chance to add Rule 5-eligible players from the Top 30 prospects list, as well as some lesser known dark horse names. Now that the deadline has come and gone, the team has announced which players have been added to the main roster.
C Mario Feliciano, RHP Alec Bettinger and RHP Dylan File have been selected to the 40-man roster, which now stands at 39.

— Milwaukee Brewers (@Brewers) November 20, 2020
The additions mean that three of the seven Brewers Rule 5-eligible prospects who were on MLB Pipeline's Top 30 prospects list will stay Milwaukee Brewers in 2021. And according to MLB Pipeline, two of them could see MLB action as early as next season.
Why did the Brewers go with this trio of prospects?
For Mario Feliciano, the choice was a no-brainer. The 2016 2nd-rounder is the top catcher in the organization, sitting at No. 4 overall on their Top 30 prospects list. The 22-year-old was named Carolina League MVP in 2019 after hitting 19 homers and driving in 81 in 116 games.
One of the few knocks on Feliciano's game was his defense, but he has greatly improved in that department as he has spent more time developing within the Milwaukee organization. Add that fact to his 55-grade power and 50-grade hit tool and he has the potential to be the team's catcher of the future when he's ready.
For Alec Bettinger (No. 24) and Dylan File (No. 25), it meant adding two young pitchers who aren't terribly far away from the majors. Though neither have pitched higher than Double-A Biloxi, MLB Pipeline had each projected to reach the majors this season before the Minor League season was shut down.
Both players are solid control pitchers with Bettinger grading out at a 55 and File at 60. It definitely showed in their 2019 strikeout to walk ratios as Bettinger had 157 strikeouts to just 35 walks while File had a ratio of 136 to 22.
Who were some surprising omissions by the Brewers?
As was mentioned earlier, Feliciano was the only real lock to make the 40-man, so the surprise level for the others who weren't added to the 40-man were pretty low. Still, there were a couple players who also wouldn't have been surprises if they had been added.
Zack Brown (No. 14), who was left exposed to Rule 5 last year as well, reportedly was one of the more consistent players at the alternate training site. That wasn't enough to keep him from being exposed for a second straight year, though.
Payton Henry (No. 15), who like Feliciano is considered to have promise as a future catching contributor, was another consideration. But as he isn't as far along in his development as Feliciano, the Brewers may have just figured that other teams are unlikely to want to add him to their 40-man just yet.
Of the players off the Top 30 prospects list, Chad Spanberger probably had the best chance of being added purely due to the team's lack of depth at first base. In the end, he remains exposed as well.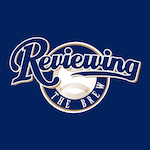 Want your voice heard? Join the Reviewing The Brew team!
Write for us!
The MLB Rule 5 draft will take place on Thursday, December 10th. Fans will have to wait and see which of the players who were left exposed will remain in the organization after that date.