Brewers: New 2022 Spring Training Schedule Officially Released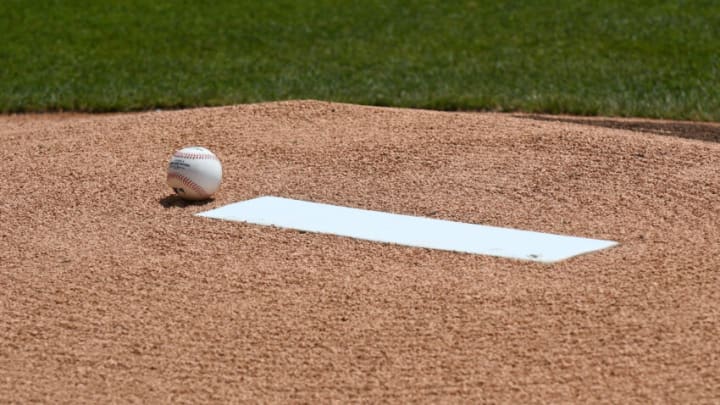 DETROIT, MI - JULY 30: A detailed view of an official Major League baseball sitting on the pitchers mound next to the rubber prior to the start of the game between the Detroit Tigers and the Houston Astros at Comerica Park on July 30, 2017 in Detroit, Michigan. The Tigers defeated the Astros 13-1. (Photo by Mark Cunningham/MLB Photos via Getty Images) /
When the MLB lockout was lifted, we knew it would take a bit to fix some of the schedule-related changes that took place while the league and the players' union was negotiating. Little by little, Brewers fans are starting to get some answers.
First, we found out exactly when the new Opening Day 2022 was going to be. For the Milwaukee Brewers, it means they will now be starting on the road at the Chicago Cubs on April 7th, with the home opener against the St. Louis Cardinals to follow on April 14th.
That takes care of the beginning of the regular season, but what about the preseason? The Brewers went ahead and answered that question as well, just as the Milwaukee players were reporting to the team's complex in Arizona.
On Friday, the Brewers released the 2022 spring training schedule.
Brewers fans who were hoping to take a vacation down in Arizona and catch some Cactus League games while they were there can finally revise their travel plans as the team posted all the spring training info on their website on Friday.
MLB players were officially able to report to spring training on Friday and are required to report to their respective teams by Sunday, March 13th. And it won't be long after that before games start being played between clubs.
For the Brewers, their first Cactus League game will take place on Friday, March 18th against the Los Angeles Dodgers. That will start a stretch of nine straight days with games for the Crew. They will then have an off day before finishing up Cactus League play with nine more games.
That final game will be on Tuesday, April 5th against the Kansas City Royals. That, of course, means that the Brewers will have one more off day before they head on up to the Windy City to begin the 2022 regular season.
Total that up and you have 18 Cactus League games for the Brewers. That means starting pitchers like Brandon Woodruff, Freddy Peralta, and reigning Cy Young winner Corbin Burnes will likely only get 3-4 outings before it's already time to pitch in the regular season. That's not a lot of time, but it's the hand players were dealt to get an entire 162-game season in.
Reviewing The Brew /
Want your voice heard? Join the Reviewing The Brew team!
Opening Day is set and now so is spring training. All that's left is to reschedule the rest of the regular season games that were taken off the schedule and we'll have a full 2022 schedule back!